Schools across the world are beginning to discover  the academic benefits of knitting.  This wonder craft reinforces basic concepts of mathematics, improves hand/eye coordination and small motor skills, and that is just the tip of the iceberg.
Knitting also stimulates both sides of the brain simultaneously and, as a result, enables students to achieve a greater level of concentration when learning. Programs have been implemented in both the U.S. and Denmark in which students are encouraged to knit during class to improve their ability to retain information.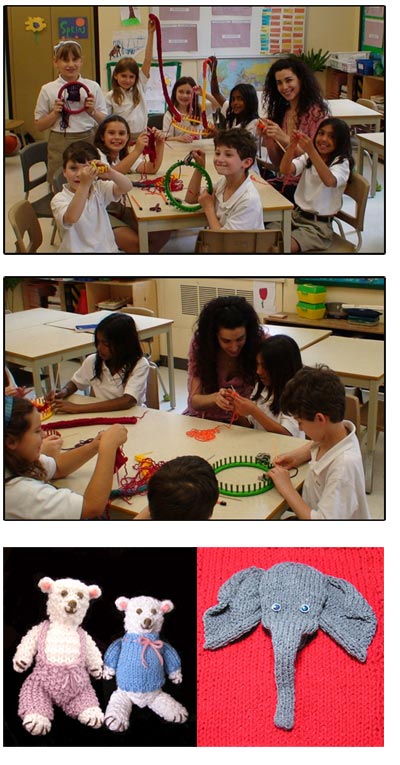 In 2006, Knit Magic founder Karen Zila Hayes started a new after-school programs division called The Brainwaves School of Creative Arts (click here for more on Brainwaves). Over the last six years  Brainwaves programs have been winning rave revues. Some of our past and current schools include:
~The York School
~Bishop Strachan School
~Willow Academy
~Montcrest School
Our roster of knitting classes include:
~Intro to Knitting
~Intermediate Knitting
~Advanced Knitting
~Beaded Knitting
~Hand Puppet Theatre
~Into to Design
In addition to our knitting classes, the Brainwaves school now offers after-school programs in:
~Crochet
~Guitar
~Singing
~Creative Writing
~Intro to Songwriting
Brainwaves offers programs for both junior and high school. We also offer programs for GTA summer camps. Please call or email for more information.